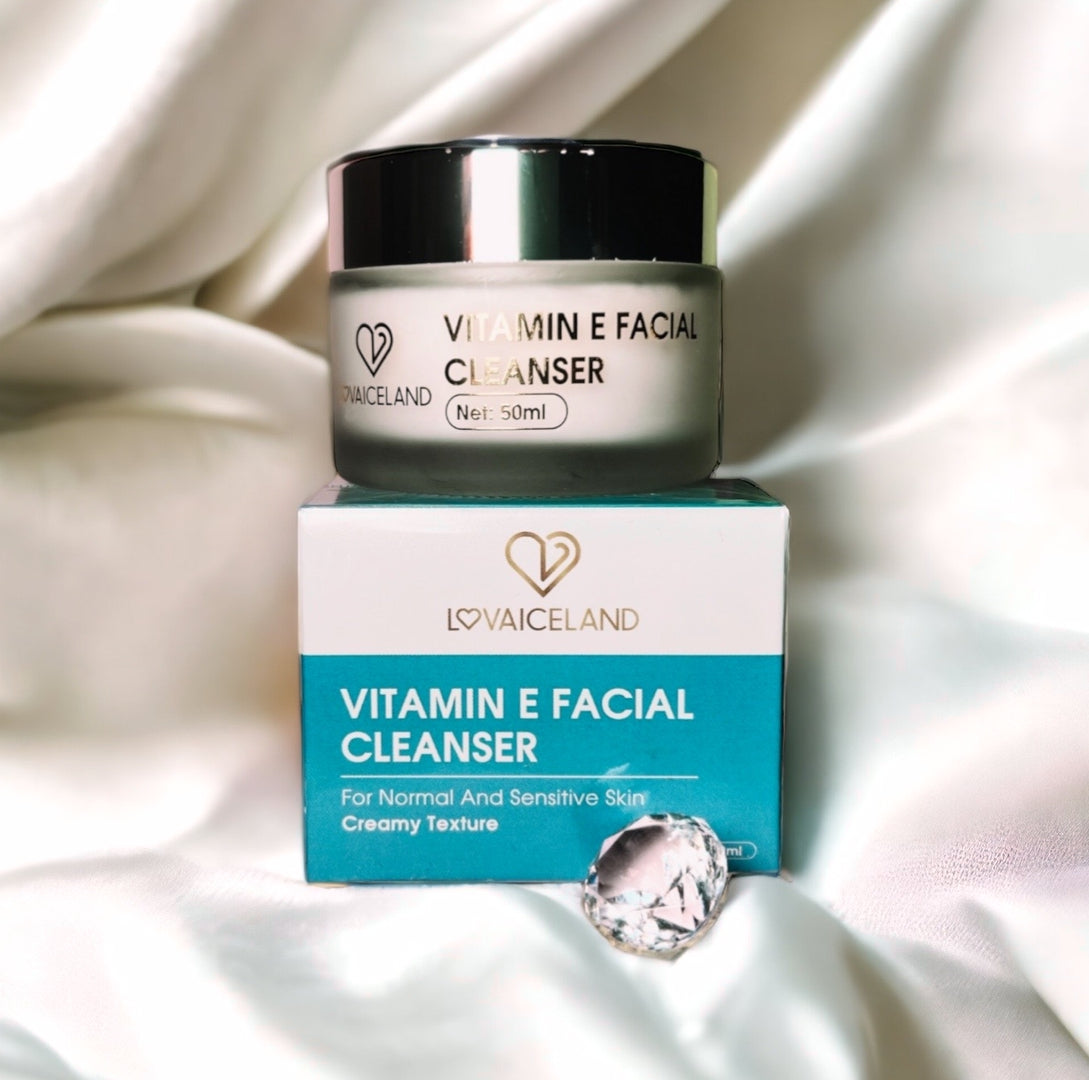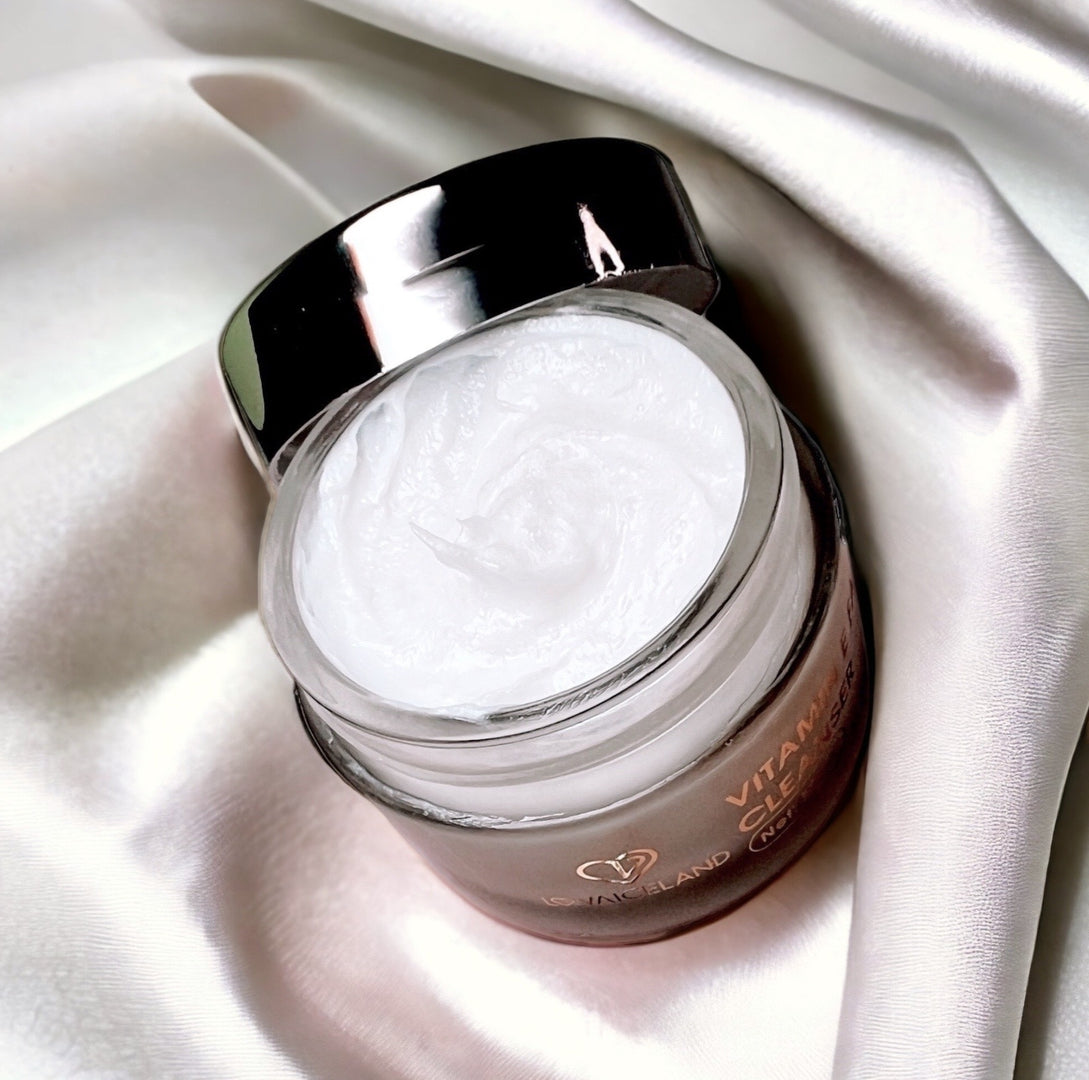 Vitamin E facial cleanser
Introducing our E Vitamin Creamy Facial Cleanser, a luxurious blend of indulgence and skincare. This creamy cleanser gently purifies and nourishes, leaving your skin clean, refreshed, and radiant. Enriched with Vitamin E, it protects and moisturizes, while its velvety texture provides a spa-like experience. Transform your cleansing routine into a pampering ritual with our creamy and revitalizing formula.


Aqua, Myristate, Lauric Acid, potassium, hydroxide, glycerin, cocamidopropyl, betaine, trihydroxystearine, olive oil, oleeate, polysorbitol, ethylene glycol, Avocado extract, essence, Tocopheryl acetate, Vitamin E.
Apply our E vitamin cleanser on the face and neck area and rub in gentle circular motions.
Wash the cleanser off with warm water and/or a washing cloth. 
After cleansing the skin, we recommend that you apply a serum and a moisturiser.

The cleanser can be used in the morning and evening