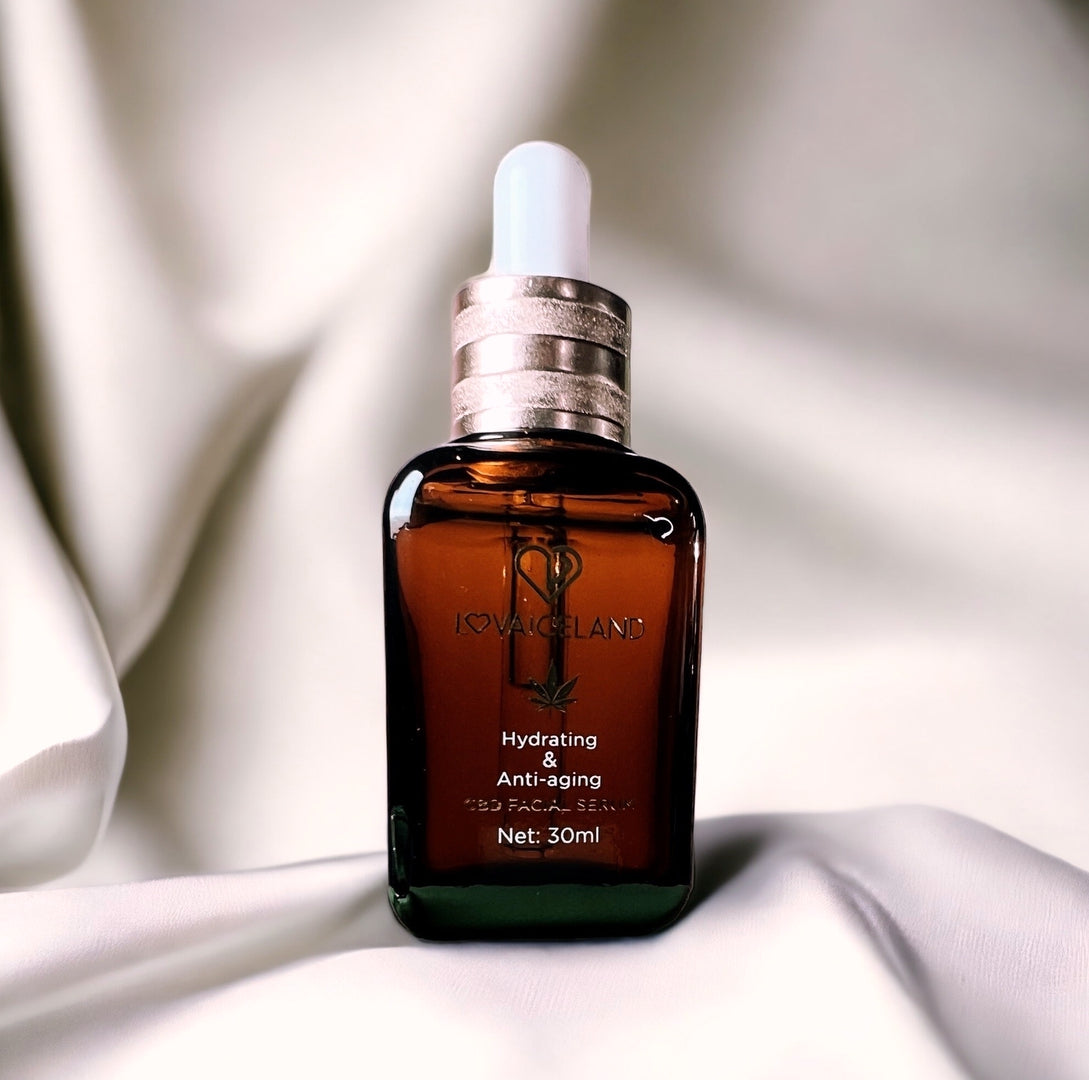 Introducing our CBD Anti-Aging Serum, a multi-purpose skincare powerhouse. This potent serum combines the healing properties of CBD to combat aging, soothe eczema, and reduce under-eye bags. With a lightweight texture, it absorbs quickly, delivering transformative results. Reveal a youthful complexion with reduced fine lines, calmer skin, and refreshed eyes. Elevate your skincare routine with the versatile benefits of CBD for a revitalized and age-defying glow.
Butylene glycol, Cannabis, Sativa extract, boswellia serrata extract, panthenol (b5 vitamin), sclerotium rolfsii gum, chlorphenesin, cannabidiol.
Apply our CBD Facial Serum once a day on the face, eye and neck area.

Apply the serum on clean skin.

The serum can be used with our C vitamin cream and E vitamin cleanser.