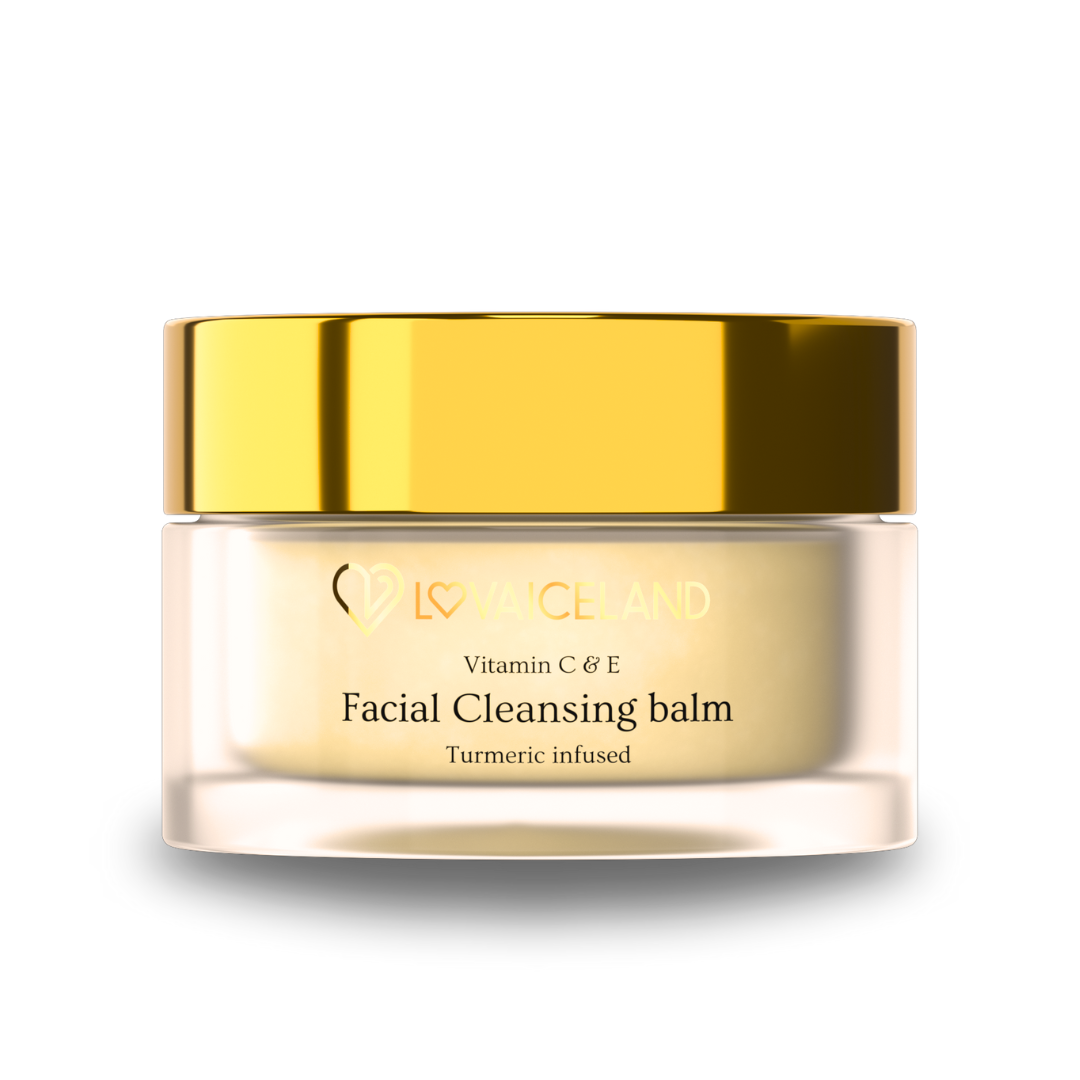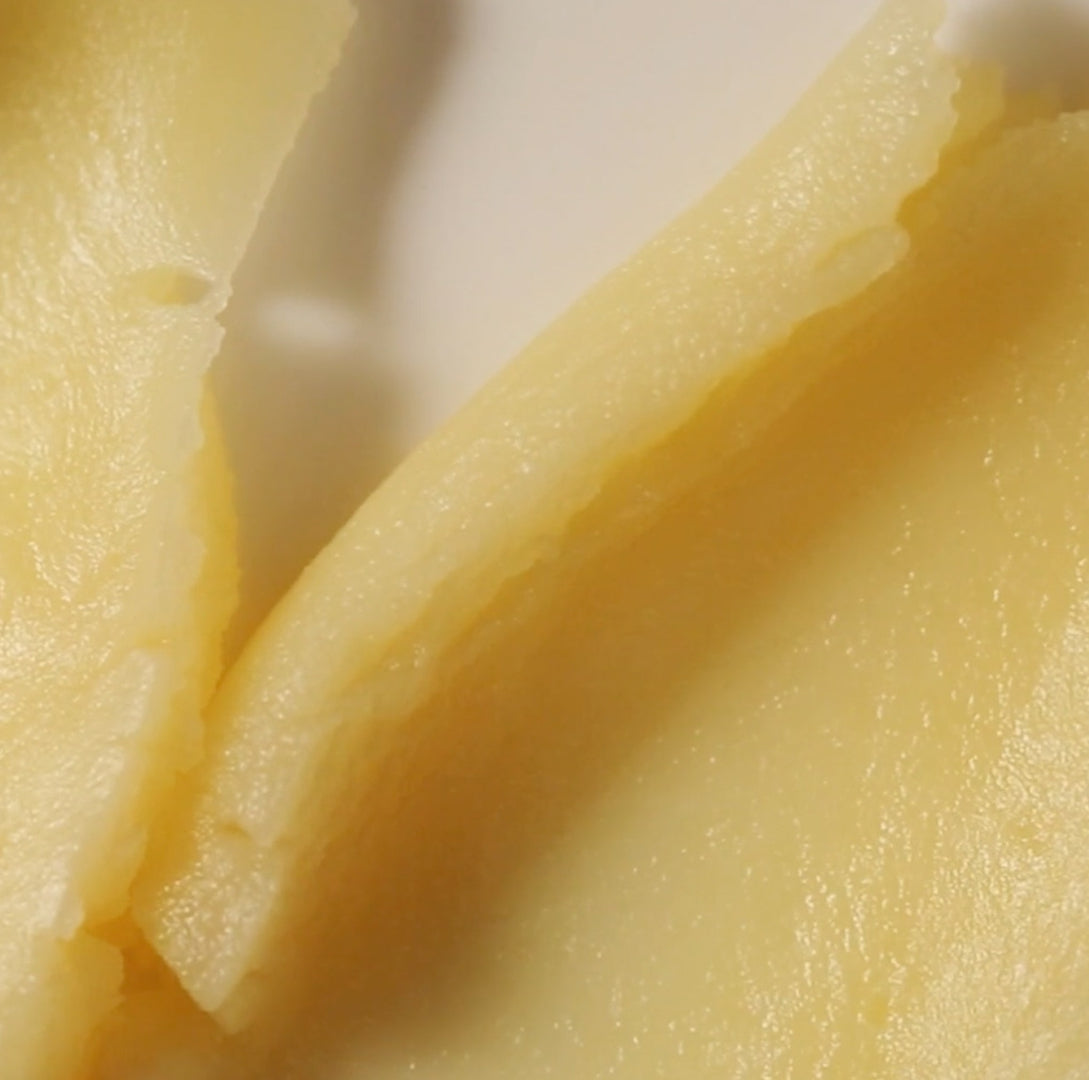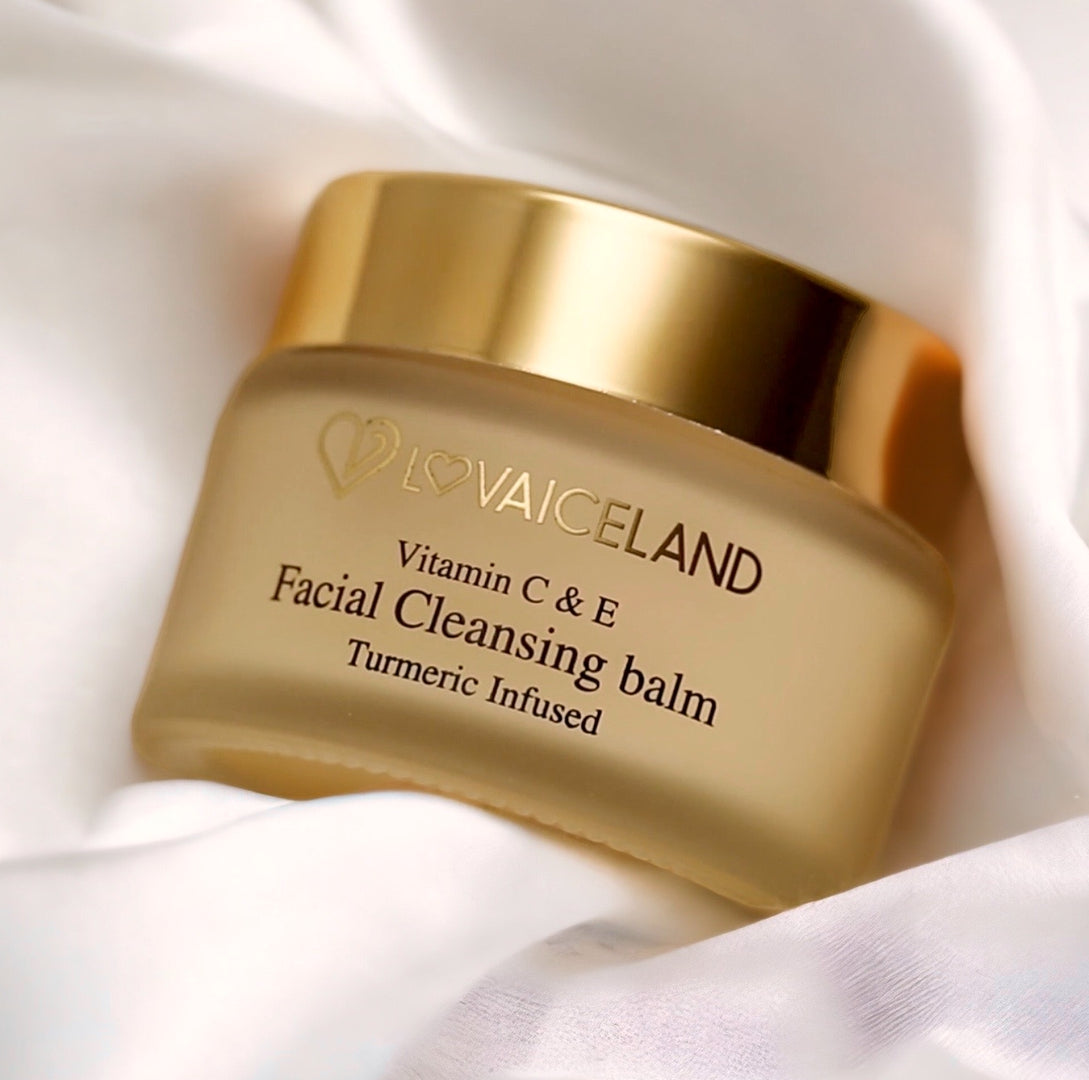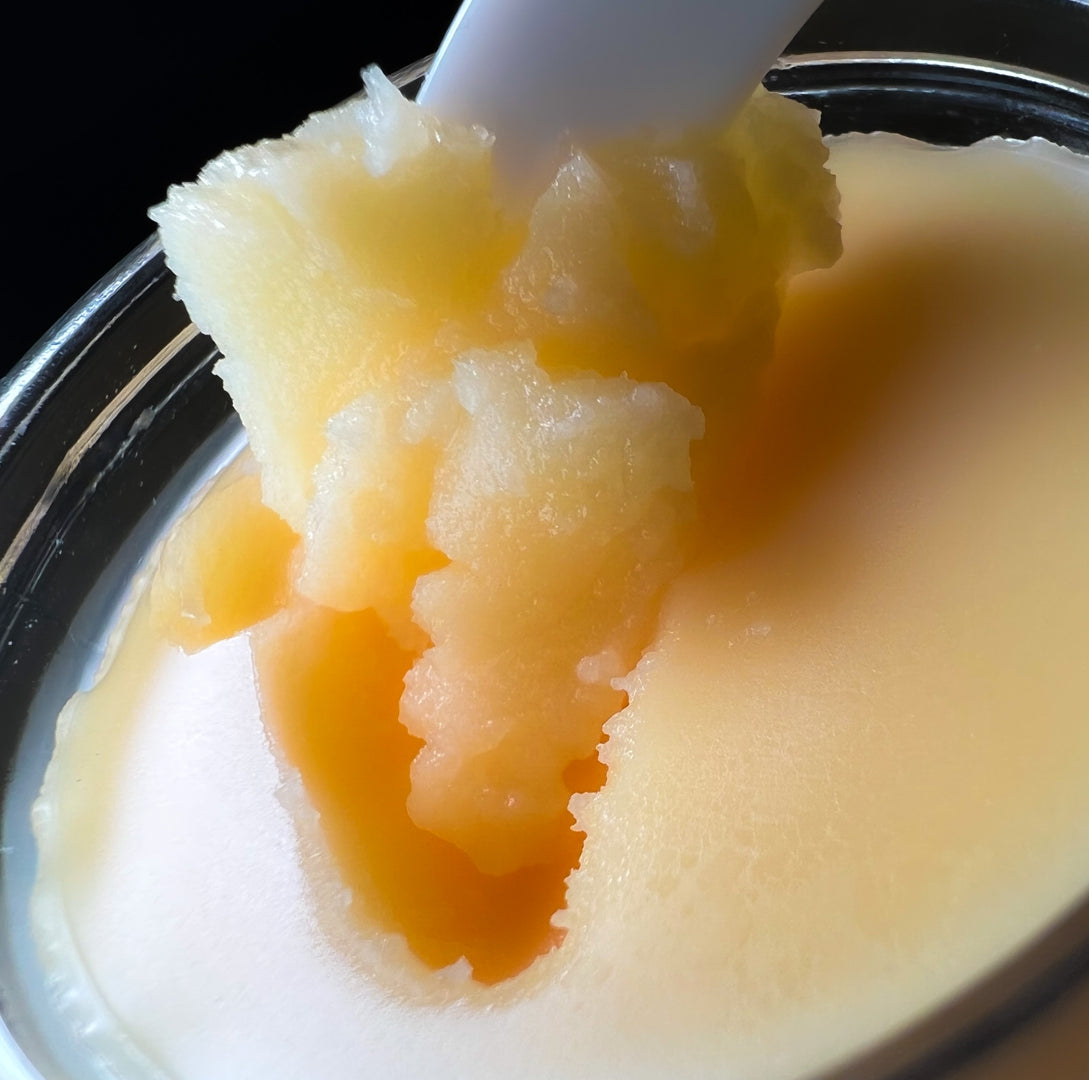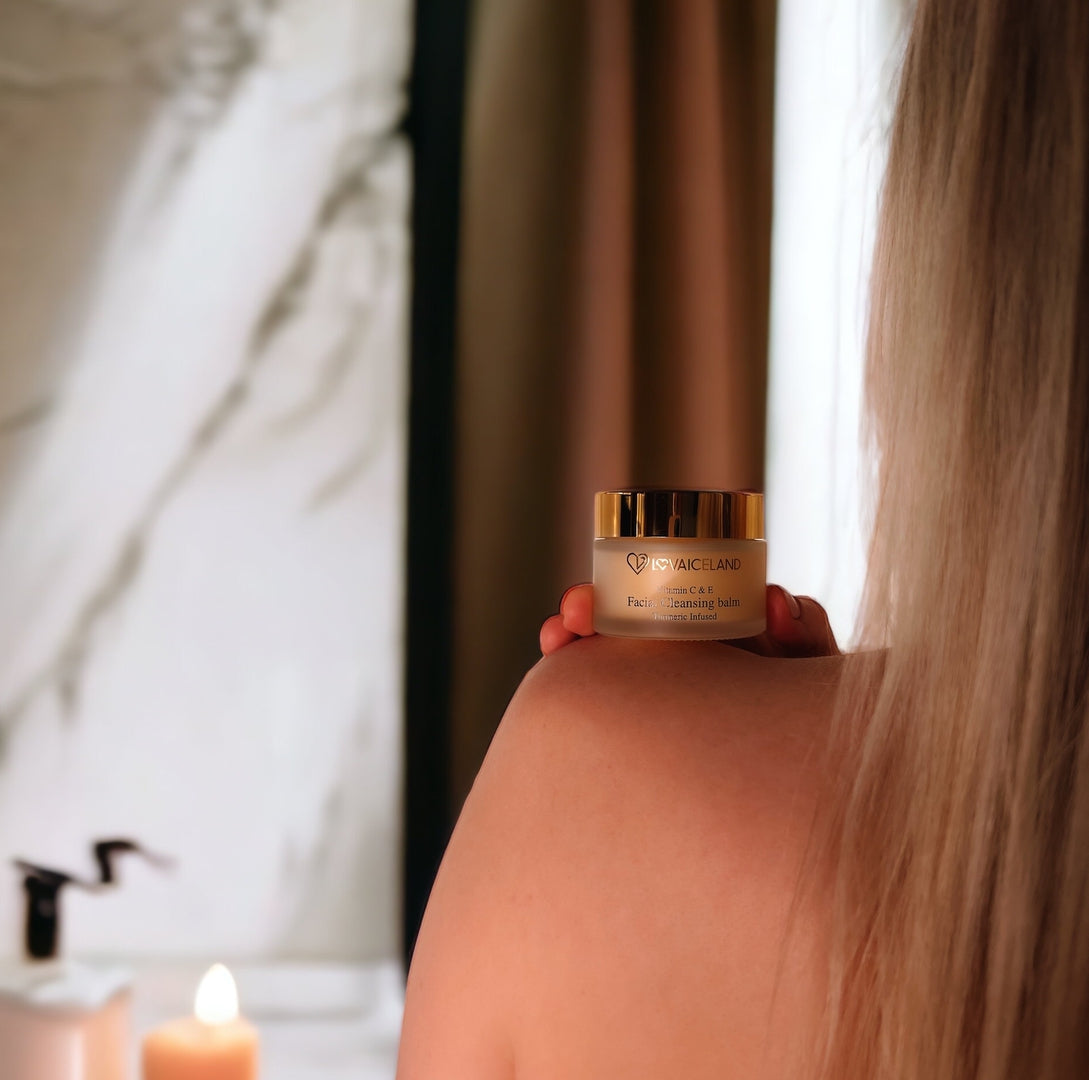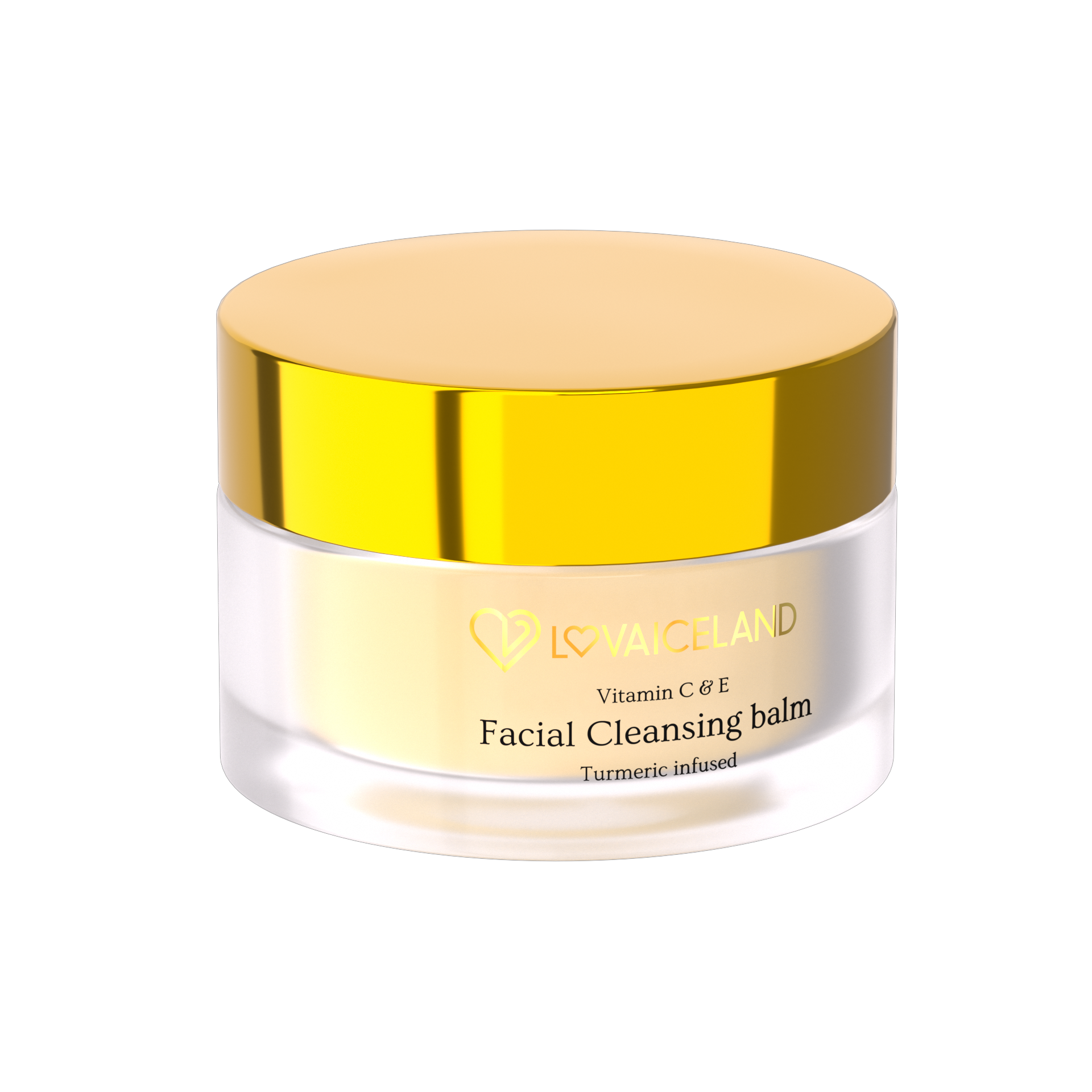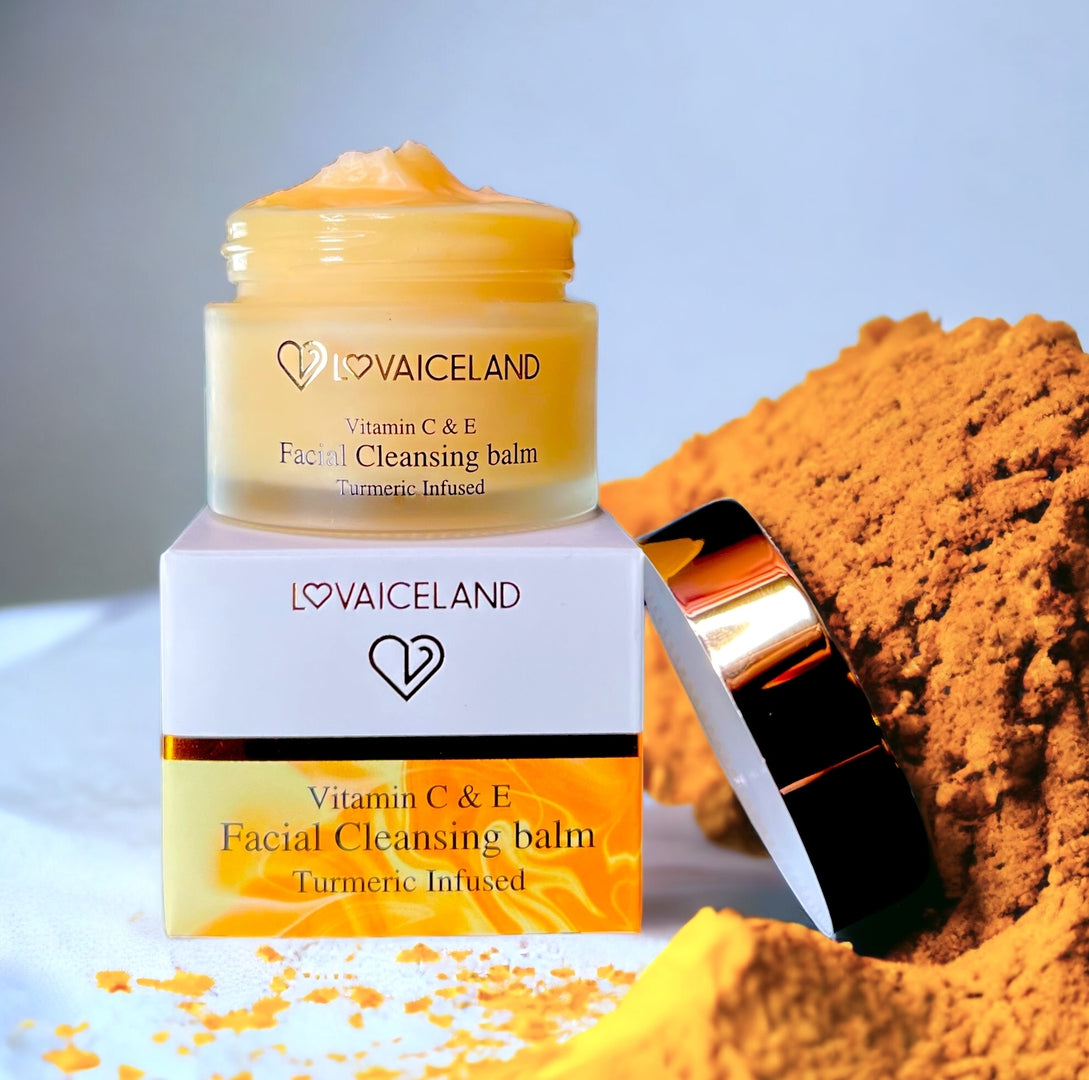 Turmeric Facial Cleansing Balm
Experience the power of nature with our Silky Smooth Turmeric Facial Cleansing Balm. This luxuriously soft balm that melts on to the skin when applied, featuring turmeric's anti-inflammatory and brightening properties, is your perfect partner for a radiant, clear complexion.
Ideal for treating acne, healing wounds, and soothing dry skin, it also provides much-needed relief for conditions such as eczema and psoriasis. As you cleanse, it gently removes impurities and makeup, leaving your skin clean, soft, and glowing.

in the winters it can be important to provide your skin with soft skincare textures and important nutrients.
This cleansing balm, is free from harsh chemicals and suitable for all skin types. Embrace the benefits of turmeric and let your skin shine with health and vitality.

The cleanser can be used morning and night, to remove dirt and/or make-up.

- Turmeric for the skin has anti-inflammatory properties that can help reduce redness, inflammation, skin irritation, acne and psoriasis.

- Turmeric is rich in anti-aging antioxidants.

- Turmeric helps repair damaged skin, promotes collagen formation, is antibacterial and evens out skin tone as well as enhancing the skin's natural glow.

Start with Dry and clean hands: For optimal results, begin with dry hands and a dry face. The balm works best when it can directly interact with the oils and makeup on your face without water interference.
Scoop Out the Balm: Using clean fingers or a spatula, take out a dime-sized amount of the cleansing balm.
Massage onto Face: Gently massage the balm onto your face using circular motions as the Balm will transform from a solid texture to a silky oil melting on to the skin.. Ensure you cover all areas, especially if you're wearing makeup or sunscreen. This massaging action not only removes makeup and impurities but also boosts circulation.
Emulsify (Optional): After massaging, you can dampen your fingers with a little water and continue massaging. The balm will turn milky, further helping to dissolve makeup and grime.
Rinse or Wipe Off: Rinse your face with lukewarm water until all the balm is removed. Alternatively, for an added touch of luxury, you can use a soft, damp washcloth or muslin cloth to wipe away the balm gently.
Pat Dry: Using a clean towel, pat your face dry gently.
Follow Up: After cleansing, follow up with your usual skincare routine— toner, serum, moisturizer, etc.
Cetyl Ethylhexanoate, Hedychium oil (White ginger lily extract), Argan oil, Cucuma longa root oil (Turmeric), Zingiber Officinale root oil (Ginger), Olive fruit oil, Tocopheryl Acetate, Plyglyceryl-2 Caprate, Ethylhexyglycerin.